3 Ways Destinations Can Support the Mobile Tourist
August 18, 2013
Mobile marketing strategy typically, and stubbornly, delivers primary focus on the phone. The question of site or app is often the depth of the strategic planning discussion.
But with
nearly 1 million apps on the iTunes store and countless sources of mobile web content
, the marketplace for the consumer's mobile attention span is crowded.
Especially for tourism destinations. While a mobile presence is recommended,
it should not exist as the sole tactic in the DMO's mobile marketing strategy.
How can the tourism destination support the mobile tourist with core services and helpful tactics? We found 3 examples to expand your tourism destination's mobile marketing strategy.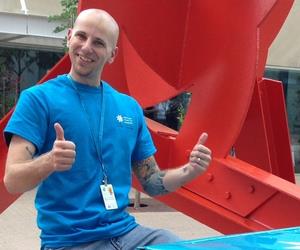 Convenient WiFi
Bring connectivity to the source of travel inspiration. Take a page (ha!) from the Denver Public Library and their book/bike mobile, a portable library complete with free WiFi.
A mobile solution for mobile access.
I love the I amsterdam sign.
Yes, Amsterdam has more than enough beautiful vistas and wonderful buildings to photograph, but nothing quite says 'I am in Amsterdam' than a sign that reads 'I amsterdam.'
A viral landmark for the digital generation.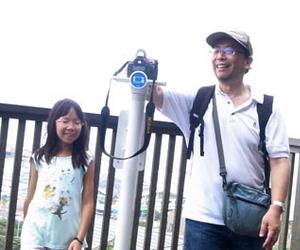 A Helping Stand
Can't quite squeeze your arm and that amazing sunset into a selfie? If you are visiting Enoshima, you are covered.
Actually supported. Specifically by a camera and mobile phone friendly photo stand...complete with phone slot for the perfect camera angle.
3 examples of destinations and organizations delivering mobile support via connectivity, subject matter and a helping hand.
Providing a needed service for the mobile tourist.
The post 3 Ways Destinations Can Support the Mobile Tourist appeared first on Travel 2.0 Consulting Group.